Trusted

Experienced

Professional Support 

Serving Metro Detroit (Oakland, Macomb, Wayne, Washtenaw, and Livingston Counties) including, but not limited to, Allen Park, Ann Arbor, Auburn Hills, Berkley, Birmingham, Bloomfield Hills, Brighton, Canton, Chelsea, Chesterfield Township, Clarkston, Commerce, Dearborn, Dearborn Heights, Detroit, Eastpointe, Farmington, Farmington Hills, Ferndale, Franklin, Grosse Pointe, Hamtramck, Howell, Huntington Woods, Keego Harbor, Lake Orion, Lathrup Village, Livonia, Madison Heights, Milford, Mount Clemens, New Baltimore, Northville, Novi, Plymouth, Redford, Rochester, Rochester Hills, Royal Oak, St. Clair Shores, Salem, South Lyon, Southfield, Troy, Waterford, Westland, West Bloomfield, Wixom, Wyandotte, Ypsilanti. 

​     Gentle Spirit Doulas ®                                                                                                                                                                        734-772-4537

The reasons our clients hire us are as diverse as the community we serve!  However, all of our clients have one thing in common:  They can all count on the highest level of professional, compassionate, and reliable support available!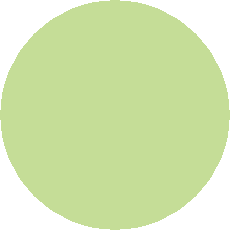 "During my last birth 

I felt like my voice 

was not being heard. 

 This time, I want a doula  

so I'm heard and can get my epidural sooner." 

"​Even though I've had three beautiful births, I know every birth is different. I like the security of knowing my doula will be there to help whether my labor is easy or hard. She brings both of us such peace of mind! We can't imagine having a baby without her!"

"I planned a natural birth with my first baby, but after hours of back labor, I ended up with a cesarean. I'm even more nervous this time because I keep remembering my last labor. I'm planning a VBAC and want a doula who will help with the physical and emotional challenges of my labor!"

"My partner is wonderful, 

but both of us are nervous about the unknowns and worry we won't remember everything 

we learned in our class.  

We want a doula to help him, help me!"

"I'm having a scheduled cesarean and my friend recommended I hire a doula.  What does doula support 

for a cesarean look like?"

It's not uncommon for a doula to be asked about her personal "birth philosophy". The concern behind the question is whether the doula's philosophy is compatible with—or might conflict with—the client's. However, we believe doula work is a profession, not a philosophy. We take pride in providing judgement-free support tailored to the goals of our clients. This means your priorities become our priorities. With decades of experience supporting families in a variety of settings our only agenda is to support you in your goals.  You don't need to have a certain type of birth to expect (and receive) our full support! So whether you're giving birth in a hospital, birth center, or home; whether your goal is a natural birth or elective cesarean, an induction or an epidural, a VBAC or a water birth...the question becomes:

We're confident in your ability to choose providers you trust and a birth location that's right for you. We strive to foster good relationships with the physicians, midwives, and nurses we have the privilege of working with. We value their expertise and respect their position! We also respect--and stay within--our doula scope of practice. Your provider's role is clinical: their focus is a healthy mother and healthy baby. Your doula's role is non-clinical: our focus is on providing physical, emotional, and informational support and fostering healthy family bonds. We aim to work seamlessly with your providers and your partner to provide you with support that leaves you feeling confident, secure, and satisfied with your experience.  

Let our experience enhance yours. Call to schedule a free consultation and find out why both clients and providers feel confident recommending us!                                                                                      

Please Note: We will be providing VIRTUAL doula support during Michigan's Shelter-in-Place order. 

What is your philosophy, and how can we best support you?​