All Things Pregnancy, Birth, and Family!
by The Birth Mentor on 11/09/17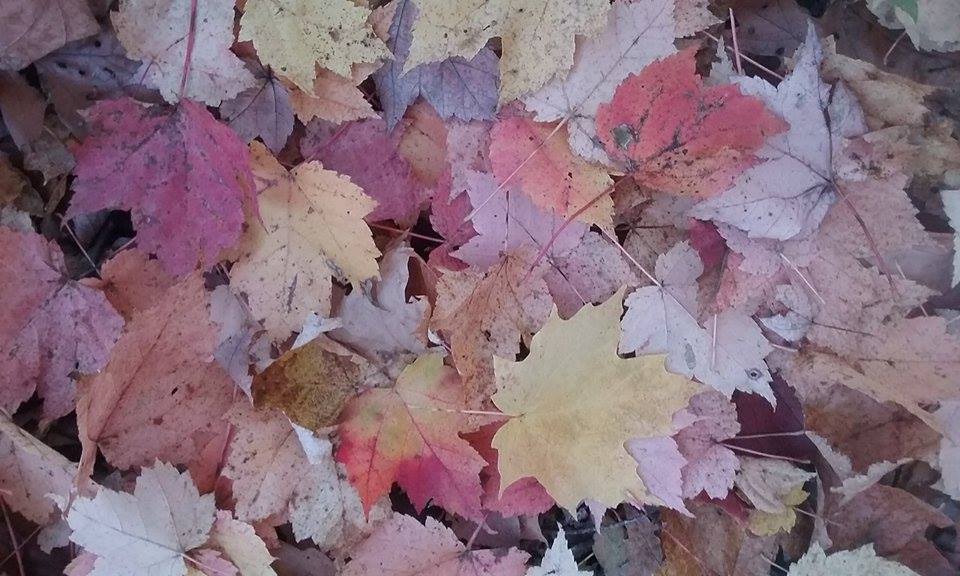 I just got back from a hike in the woods near my home. Hiking is one of my absolute favorite forms of exercise! During the summer, I try to make it to this park several times a week to wander the trails. Unfortunately, the busyness of life has gotten in the way lately, and I realized today that this is the first time I've hiked this fall. The very familiar trails were completely obscured by a carpet of gold and red and brown. I thought of a friend who I've wanted to share these trails with, and immediately I could hear her questioning voice in my mind…"I can't even see the trail! How can you tell where we're going?"
It would be a legitimate concern to someone unfamiliar with the territory. To an untrained eye, I was just walking in the middle of overgrown woods. But I've become so familiar with these trails over the years that I knew my feet never left the path. I knew that just a few yards ahead, it would veer to the right then begin to gently slope downhill before making a sharp turn and coming to a Y. Turn to the left and I'd have a level walk by the river; turn to the right and I'd start a challenging uphill climb.
Later, I knew I would come to another fork in the path. This time both options would look straight and easy. Because I've traveled both routes many times, I knew that regardless of which path I chose, I'd come to more trails and more choices. All the trails are interconnected, and all ultimately lead to the final destination (the parking lot!) but there are an infinite number of ways to get there depending on which turns I make along the way. Some routes are short and easy, while some are short and difficult. Some can be long and challenging, while still others are long, meandering, but relatively easy. All offer beautiful, but different, views of the woods and all require different levels of stamina. If my friend comes with me next time, she need not fear--she'll be in good hands!
These were the thoughts going through my mind as I hiked today, and I couldn't help but see the connection to my work as a doula.
As a birth doula, I accompany my clients through their pregnancy and eventually, their birth.
I'm their personal pregnancy guide, answering the many questions that come up while growing a new human. Questions like...

"Is this normal? Does this warrant a call to my doctor?"
I'm also their personal trail guide as they embark on the journey of labor. No two labors are alike, and even when the trail at first seems clear, it can eventually become obscured. It can be very reassuring to have someone by your side who is familiar with all the ins and outs of labor, the hills and valleys, the zigs and zags! Someone you and your partner already know and trust, who will be with you for the duration. When the route takes an unexpected turn, it can be invaluable to have a trusted resource at your side to help you navigate this new path, someone to explain what you can expect around the next bend so you're prepared to make the choices that feel right to you.
When it feels like the trail has disappeared and you're "lost in the woods" of labor, your doula can be a calm presence reminding you that you're on track--that up ahead, just out of sight, is your final destination: your baby in your arms!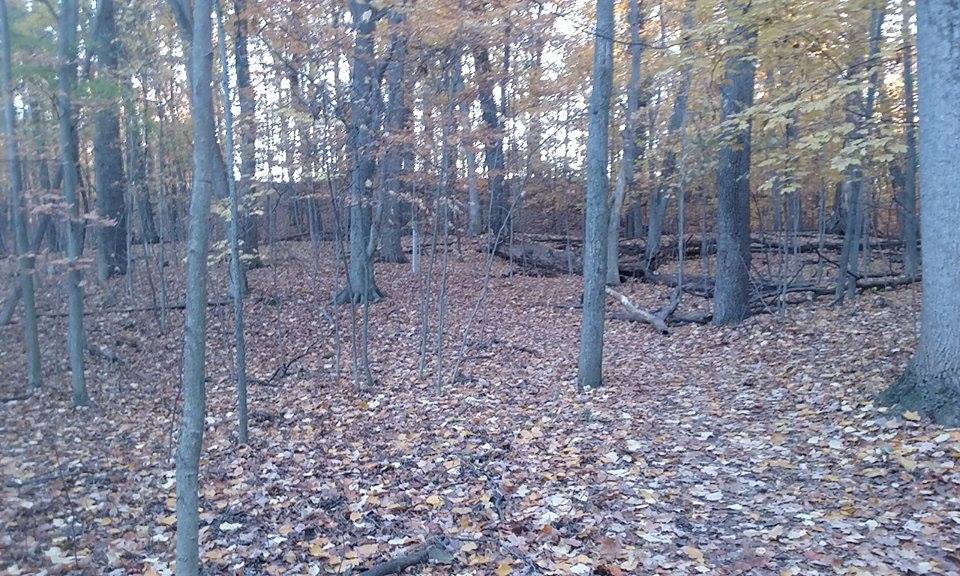 When it feels like the trail has disappeared and you're "lost in the woods" of labor, your doula can be a calm presence helping you to stay on track and reminding you that up ahead, just out of sight, is your final destination—your baby in your arms!
As I finished my hike today, I took a turn that led to a steep hill. Just as I neared what I thought was the top, it curved and continued on an even steeper incline. Even though I'd taken this trail many times, I'd forgotten about that last push to the top! As I huffed and puffed, I thought how much easier it would be if I had someone to lean on right then. I didn't "need" someone, but it sure would've made it easier. In the same way, a birth doula may not be a necessity, but we can definitely make for an easier and more enjoyable pregnancy journey!
by The Birth Mentor on 10/30/17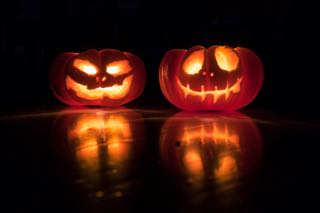 Q: What's scarier than ghosts and goblins???

A: Bringing home one of these: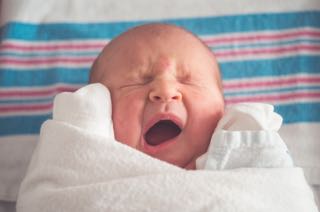 Ask any new or seasoned parent, and they'll tell you that while these cute little creatures look innocent enough, they come with the power to turn parents into zombies!
Fortunately, there are some things you can do beforehand to make life easier when your "lil' punkin" arrives!
Following are three easy steps to consider while preparing for life after baby...
1. Make a Plan.
Most expectant parents spend months planning their baby's birthday, but give little thought to after the birth. While preparing for your child's birth is very important (to mother and baby) even more important is planning for the days, weeks, and months to come.
Things to consider: What are realistic expectations to have after a baby? Expectations of yourself, your partner, and your baby? How will your roles change? Who will be responsible for what? Who will do chores like cleaning, shopping, laundry, and meal prep? What's normal newborn behavior? Who will get up when the baby cries? How often should your baby eat, pee, and poo? How will you know if they're eating enough or sleeping enough? How will you ensure that YOU'RE eating enough and sleeping enough?
Once you've assessed your needs…
2. Recruit your team
Write down a list of friends and family members who will support you and help keep you alive during the early weeks of life with your new human.
Things to consider: Are the people on your support team Helpers or Holders?
Helpers are people who want to DO something, who thrive on helping in practical ways. Still need a crib put together? Wishing your laundry would disappear and come back clean and folded? Can't find your kitchen sink? Talk to the Helpers in your life now and see what kind of availability they can offer after baby comes (and maybe even before!). When someone says, "Let me know if you need anything" be prepared! Say, "Well actually, these are some things I'm going to need…how would you like to help?" (Hey, they asked!)
Holders are those whose idea of helping is coming over to get baby snuggles. Or maybe they'd like to help in more practical ways but are physically unable. Regardless, Holders are looking forward to holding and loving on your baby! Most babies go through a period of increased crying from around three to six weeks of age. This happens to coincide with the time many women are wanting to start doing more for themselves again…if only baby didn't need to constantly be held! This is the perfect time to call in the Holders! While they may be disappointed at not getting holding time early on, it's important in the first few weeks for parents to have lots of skin-to-skin bonding time with their baby. But when baby hits that fussier phase, the soothing techniques your Holders have been itching to share and those extra sets of loving arms will be put to good use.
3. Consider calling in a professional.
Things to consider:
Is the luxury of friends and family at your beck and call just that…a luxury? (Or a pipe dream?)
Perhaps they live too far away or their own work and family schedules won't allow them to help to the extent that they'd like (or that you need). Or maybe there are plenty of people who want to help, but coordinating all that help is a logistical nightmare when all you can think of is sleep! Regardless of the scenario, consider the services of a professional Postpartum and Infant Care Doula.
Postpartum Doulas calm fussy babies
AND worried parents.
Postpartum & Infant Care Doulas calm fussy babies AND worried parents. We insure parents have a chance to shower, eat, and nap. We're available to answer questions and help parents gain confidence in caring for their new baby (or babies). We can help with tasks to keep the household running smoothly and can even help parents get more sleep at night. (Even if baby is breastfed!) A Postpartum and Infant Care Doula can also coordinate your Helpers and Holders so you're tapping into
all
the resources available to you and getting the support you need,
when
you need it.
While Postpartum and Infant Care Doulas don't come with a magic wand, the sense of calm and reassurance we bring might make you think we're casting spells!
Give us a call to see how we can work magic with your family!
Serving Metro Detroit (Oakland, Macomb, Wayne, Washtenaw, and Livingston Counties) including, but not limited to, Allen Park, Ann Arbor, Auburn Hills, Berkley, Birmingham, Bloomfield Hills, Brighton, Canton, Chelsea, Chesterfield Township, Clarkston, Commerce, Dearborn, Dearborn Heights, Detroit, Eastpointe, Farmington, Farmington Hills, Ferndale, Franklin, Grosse Pointe, Hamtramck, Howell, Huntington Woods, Keego Harbor, Lake Orion, Lathrup Village, Livonia, Madison Heights, Milford, Mount Clemens, Northville, Novi, Plymouth, Redford, Rochester, Rochester Hills, Royal Oak, St. Clair Shores, Salem, South Lyon, Southfield, Troy, Waterford, Westland, West Bloomfield, Wixom, Wyandotte, Ypsilanti.