Know What Can Be REALLY Spooky???
by The Birth Mentor on 10/30/17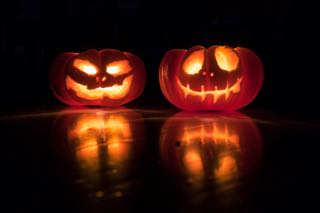 Q: What's scarier than ghosts and goblins???

A: Bringing home one of these: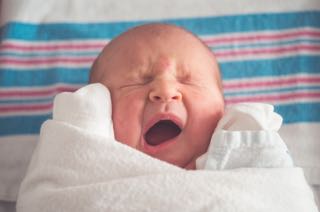 Ask any new or seasoned parent, and they'll tell you that while these cute little creatures look innocent enough, they come with the power to turn parents into zombies!
Fortunately, there are some things you can do beforehand to make life easier when your "lil' punkin" arrives!
Following are three easy steps to consider while preparing for life after baby...
1. Make a Plan.
Most expectant parents spend months planning their baby's birthday, but give little thought to after the birth. While preparing for your child's birth is very important (to mother and baby) even more important is planning for the days, weeks, and months to come.
Things to consider: What are realistic expectations to have after a baby? Expectations of yourself, your partner, and your baby? How will your roles change? Who will be responsible for what? Who will do chores like cleaning, shopping, laundry, and meal prep? What's normal newborn behavior? Who will get up when the baby cries? How often should your baby eat, pee, and poo? How will you know if they're eating enough or sleeping enough? How will you ensure that YOU'RE eating enough and sleeping enough?
Once you've assessed your needs…
2. Recruit your team
Write down a list of friends and family members who will support you and help keep you alive during the early weeks of life with your new human.
Things to consider: Are the people on your support team Helpers or Holders?
Helpers are people who want to DO something, who thrive on helping in practical ways. Still need a crib put together? Wishing your laundry would disappear and come back clean and folded? Can't find your kitchen sink? Talk to the Helpers in your life now and see what kind of availability they can offer after baby comes (and maybe even before!). When someone says, "Let me know if you need anything" be prepared! Say, "Well actually, these are some things I'm going to need…how would you like to help?" (Hey, they asked!)
Holders are those whose idea of helping is coming over to get baby snuggles. Or maybe they'd like to help in more practical ways but are physically unable. Regardless, Holders are looking forward to holding and loving on your baby! Most babies go through a period of increased crying from around three to six weeks of age. This happens to coincide with the time many women are wanting to start doing more for themselves again…if only baby didn't need to constantly be held! This is the perfect time to call in the Holders! While they may be disappointed at not getting holding time early on, it's important in the first few weeks for parents to have lots of skin-to-skin bonding time with their baby. But when baby hits that fussier phase, the soothing techniques your Holders have been itching to share and those extra sets of loving arms will be put to good use.
3. Consider calling in a professional.
Things to consider:
Is the luxury of friends and family at your beck and call just that…a luxury? (Or a pipe dream?)
Perhaps they live too far away or their own work and family schedules won't allow them to help to the extent that they'd like (or that you need). Or maybe there are plenty of people who want to help, but coordinating all that help is a logistical nightmare when all you can think of is sleep! Regardless of the scenario, consider the services of a professional Postpartum and Infant Care Doula.
Postpartum Doulas calm fussy babies
AND worried parents.
Postpartum & Infant Care Doulas calm fussy babies AND worried parents. We insure parents have a chance to shower, eat, and nap. We're available to answer questions and help parents gain confidence in caring for their new baby (or babies). We can help with tasks to keep the household running smoothly and can even help parents get more sleep at night. (Even if baby is breastfed!) A Postpartum and Infant Care Doula can also coordinate your Helpers and Holders so you're tapping into
all
the resources available to you and getting the support you need,
when
you need it.
While Postpartum and Infant Care Doulas don't come with a magic wand, the sense of calm and reassurance we bring might make you think we're casting spells!
Give us a call to see how we can work magic with your family!
Serving Metro Detroit (Oakland, Macomb, Wayne, Washtenaw, and Livingston Counties) including, but not limited to, Allen Park, Ann Arbor, Auburn Hills, Berkley, Birmingham, Bloomfield Hills, Brighton, Canton, Chelsea, Chesterfield Township, Clarkston, Commerce, Dearborn, Dearborn Heights, Detroit, Eastpointe, Farmington, Farmington Hills, Ferndale, Franklin, Grosse Pointe, Hamtramck, Howell, Huntington Woods, Keego Harbor, Lake Orion, Lathrup Village, Livonia, Madison Heights, Milford, Mount Clemens, Northville, Novi, Plymouth, Redford, Rochester, Rochester Hills, Royal Oak, St. Clair Shores, Salem, South Lyon, Southfield, Troy, Waterford, Westland, West Bloomfield, Wixom, Wyandotte, Ypsilanti.